BABY BOOMER & SENIOR CITIZEN ENTERTAINMENT
We are proud to be America's resource for specialized entertainment for Baby Boomers and Senior Citizens. Our Senior Entertainment Packages can be the ideal addition to your next senior event or activity. Performances are all fun, interactive and created specially for the over 55 demographic. Let us help you to create a very special and memorable event.
Ameritalent's Senior Entertainment Performances are ideal for:
Senior Living Facilites
Senior Fairs & Expos
Activities & Special Events
Holiday Events
Comedy Nights
Dinner Theaters
Banquets
Red Hat Society Events

Anniversaries
Health Fairs

Retirement Parties
Fraternal Organizations

Grandparents Day
Mother's Day
Father's Day
And Many Other Types Of Senior Events & Celebrations
Featuring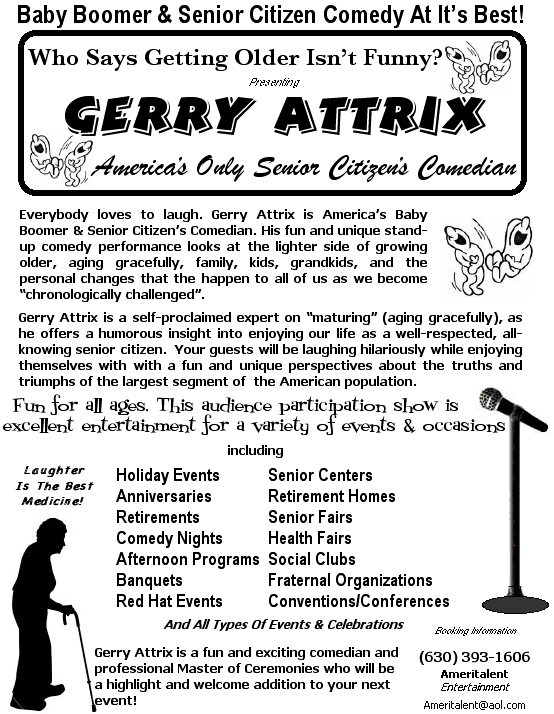 Gerry Attrix - America's Only Baby Boomer & Senior Citizen Comedian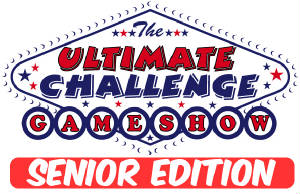 Bring The Fun & Excitement Of A Real T.V. Game Show To Your Event
Completely Self-Contained Shows Includ
Game Show Lockout Buzzer System
Game Wheel Trivia Categories
Multi-Round Game Play Action

Contestant Signup & Registration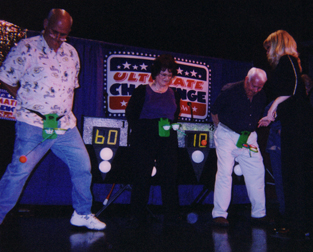 The Ultimate Challenge Game Show
brings all of the fun and excitement of a live television game show to your next event. Audience members become the true stars of the show as onstage contestants. Features multiple rounds of game play including trivia and physical challenges for points, prizes or titles.
Excellent for resident activities, family events, open houses, fundraisers, holiday or theme events, employee celebrations, senior fairs and expos, festivals, and all types of special events and activities. Adaptable formats for individual, team or family play.
The Ultimate Challenge Game Show
is available in formats for fun entertainment, team building, or training and education. Customizable game play available. Finally, the "something different" you've been looking for!
100% Audience Participation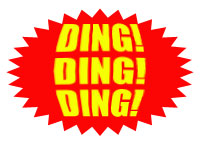 Fun & Hilarious Comedy Format
Fast-Paced Action
True Crowd Pleaser
The Ultimate Challenge Game Show Is Excellent As A Stand Alone Feature Performance(s) Or As Part Of A Lineup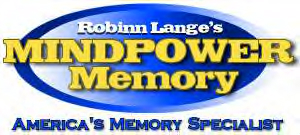 Are You Concerned About Memory Loss?
Memory Workshops, Presentations & Performances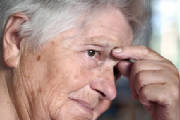 Have You Ever Said
"I Just Can't Seem To Remember"
or
"My Memory Is Getting Worse"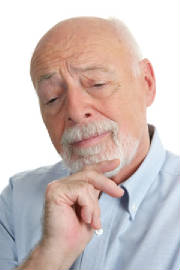 There are changes in Memory as people grow older, but the good news is that your Memory can be strengthened and improved with attention, training and practice.

Robinn Lange's MINDPOWER Memory is a fun, entertaining and audience participation-based presentation that will show your audience how you can improve your Memory.

Robinn will teach you how to train your Memory for improvement and greater recall. Everyone can have a trained Memory if you know the secrets.




Learn How To Revive A Failing Memory



Robinn Lange's MINDPOWER Memory will show you that you can improve your Memory-power regardless of your age. You'll earn...

And Much More!


Learn How To Revive A Failing Memory

Robinn Lange's MINDPOWER Memory will show you that you can improve your Memory-power regardless of your age. You'll earn...

How Memory Works And How It Changes With Age

Learn How To Identify And Deal With The Areas Of Memory That Trouble You

Memory Improvement Techniques

Exercises To Improve And Strengthen Your Memory

The Truths About Your Memory Related To Dementia, Senility And Alzheimer's Disease

And Much More!


Let Your Audience Take
The Memory Test
Your guests will be truly amazed at their actual MINDPOWER Memory ability. The Memory Test is designed to showcase your guests progress, ability and true Memory potential. Watch as your guests Memory, retention and recall are greatly improved almost immediately by applying the ideas and concepts of this exciting presentation. This is a test your audience will enjoy taking and requires no studying or advance preparation.
"I Can't Remember"...or..."I've Forgotten"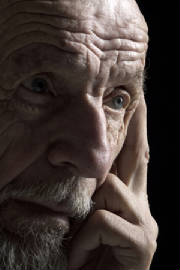 This is often an accepted excuse when we believe our Memory is failing. This is a myth. Belief in this myth prevents many people from even trying to remember. You must learn how to remember. MINDPOWER Memory allows you to learn and understand the three parts of Memory. Understanding these three areas will help you to change and improve your Memory.
Now You Can Remember What You're Starting To Forget