Ameritalent is proud to be one the top Liquor Promotion specialists in Las Vegas, as well as serving all major cities across the U.S. We execute all fields and facets of beer, wine & spirits promotions. Our client base spans over fifty top name brands worldwide, to several smaller independently owned brands. Our Event Managers, Team Leads, Offical Brand Ambassadors, Models and Samplers, truly have a deeper understanding and extensive experience within the marketing and sales side of the beverage industry.

All of our promotional talent are Department of Health and TAM (Techniques of Alcohol Management) Certified. This proper alcohol education is combined with friendly, outgoing and dynamic personalities which allow our talented promotional professionals to excel in Liquor Promotions of all types, styles and locations, on-premise and off-premise, from casual samplings and promotions to wine tastings, formal exclusive special events, as well as industry tastings.
Ameritalent's specialty is startup markets. We truly have a passion for launching and establishing new lines, brands and campaigns. This can include all facets of creation and implementation from finding and establishing a local warehouse for your brand, tracking inventory, product and promotional item distribution, to staffing talent and coordinating auditions, castings, trainings as well as scheduling and activation of events. We also implement many types of branding including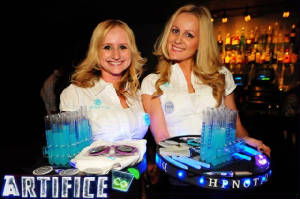 signage, promotional premiums and giveaways, promotional distribution, and custom talent attire. Our media specialists also work with our in-house resources with radio tie-ins and remote broadcasts, as well as leveraging social media, to create greater appeal for desired high-profile, high-impact promotions and events.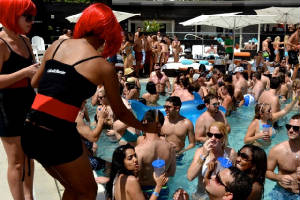 You can trust the professionals at Ameritalent to bring your current ideas and concepts to life, or to work directly with your team to create a promotion custom-tailored to meet your exact specification and needs.
Ameritalent understands beer, wine and spirits promotion, branding and market positioning for new and existing products, brands and campaigns. We have decades of experience in Liquor Promotions from short-term, limited-run campaigns and promotions, to permanent, continuous and ongoing campaigns and promotions, including regional and national tours and programs.
Ameritalent Is Your Liquor Promotions Specialist