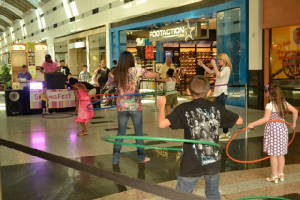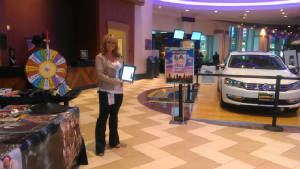 Marketing and Promotion is about taking a desired product or service and presenting it to the intended target audience. Simply put, Marketing & Promotion can determine the success of any brand, campaign or event. Ameritalent specializes in a variety of Marketing and Promotion techniques, programs and incentives to help you introduce, present, brand, position and deliver your company, product or campaign to it's inteded audience though our selection or promotional resources.
Ameritalent ultilizes the most current and up to date innovative and experiential concepts, strategies and techniques, combined with longtime, results-driven standards to offer you a the most complete branding, postioning and promotional options. Ameritalent can custom create a promotional event or campaign desigend around your specific interests, needs and requirements to deliver impact, visibility and results.
PRODUCT LAUNCHES & CAMPAIGNS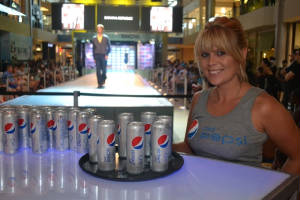 Ameritalent has the knowledge and experience to assist you in implementing Product Launches and Promotional Campaigns locally, regionally or nationwide. Through our wide variety of proven, time-tested methods and strategies, Ameritalent can turn your concept into reality. Our creative team can also work directly with you to custom create market specific programs allowing for optimal results, saturation and effiency. Whether executing your predesigned product Luanch and Campaigns, or being your resource to create and customize a campaign specifically for your release, our experts can offer a variety of promotional strategies to best help you acheive your goals.
TRADE SHOW PROMOTIONAL SERVICES
Ameritalent offers the most extensive selection of Trade Show promotional services and talent including Booth Hostesses, Crowd Gatherers, Promotional Event Models, Lead Generators, Product Specialists, Brand Ambassadors, Spokesmodels, Product Samplers, Promotional Distributions, Team Leads, Event Managers, Booth Attractions & Customized Presentations, Presenters & Narrators, Entertainment, Audio/Video Production and Custom Promotional Premiums. All of these are designed to play a key role in assisting you in creating your successful team to implement your marketing and promotional strategies. Whether your looking for talent and staffing to implement booth operations, professional talent to host interactive presentations, or entertainment for your booth, hospitality suite or company event, Ameritalent has the talented professionals to help you achieve your goals to create Trade Show results and success.
PROMOTIONAL & STREET TEAMS
Let Ameritalent create the perfect promotional or street team to hit the pavement for your event or product
campaign. Promotional and Street Teams are excellent to create a visual attraction while generating a buzz by
utilizing a variety
of promotional resources including promotional flier distribution, giveaways, samplings and
demonstrations, while generating awareness to your brand or event. Teams can range from as few as 3 members to having several larger crews working simultaneously throughout different areas to create maximum
exposure and visibility.
This absolutely unique promotional resource is truly one of the best kept secrets in promotional marketing. This
works great as an independent promotion or is an
excellent way to enhance your current existing promotional
campaigns and events. Our Covert Team Operation features a team of several promotional representatives
working undercover to promote and brand your product or service. Our team
casually
appears at
a
predetermined venue or event, with or with out the venues knowledge, acting as typical patrons. Almost immediately conversation turns to your product as they begin to discuss your brand while interacting with other
patrons of the venue causing them to purchase your product for themselves as well as our team members. Benefit from the casual delivery and environment combined with the positive power of suggestion. Covert Team
Operations are a great way to get new potential customers to try your product while being enjoyed and projected positively by our undercover experts.
Ameritalent truly understands the importance of the laws of attraction. It's been said you only have six seconds to grab a potential customers attention and attract them
to your offerings. Our promotional attractions are
designed to offer fantastic visual appeal and customer interaction. Our roster of Promotional Attractions include live presentations and promotional entertainment, and interactive attractions including Prize/Game Wheels, Money Machine, Giant Slot Machines, Live Game Shows, Personality Amnalysis, Mind Games Mentalist, Handwriting Analysis, Plinko Games and more. These engaging promotional resources have proven time and time again to create awareness and attention, generate interest, attract crowds, bring direct presentation of your message, generate and qualify leads, and offer you a variety of both instant and long-term promotional benefits and results.