Ameritalent's Modeling division brings you years of knowledge and experience in all areas of Modeling including Promotional Event Modeling, Fashion & Runway, Commercial, Lifestyle, Editorial and many other styles of professional Models.
The Modeling industry is really about advertising and promotion. Models are much more than just a pretty face and body, but rather a skilled, experienced professional that presents your message while bringing your product and services to life.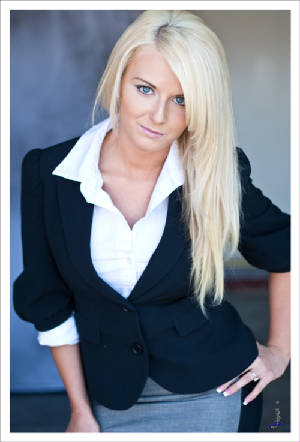 Models are an excellent way to introduce, present, demonstrate, or feature a product or company to the world. It is a way for the company to reach their targeted audience and potential customers with the sole intent of creating awareness, gaining new customers, and generating sales. Advertisers have found that Models are one of the top, most effective ways to take a company or product to market, and to advertise and promote a product, brand or company. Models are an investment in your success.
Ameritalent offers a full roster of professional Models, Narrators and Preseneters available locally, regionally and nationally throughout the USA. Our network of Models and talent can often allow us to provide local talent to save you costs and additional related expenses, offering you the best value. We proudly offer male and female Models of all styles, ages and ethnicities, including bilingual talent specializing in many languages. Our Narrators and Presenters are earpromoter and teleprompter proficient and are trained to give a profesional custom created, engaging presentations directly delivering your message.

Ameritalent understands the importance of selecting the right Models for your specific interest, needs and target demographics. Our Models are available for print campaigns, photo shoots, product launches, live promotional events, product demonstrations and samplings, trade shows, fashion, bridal and runways shows and promotional campaigns. While print and photo shoots may require a specific physical look or appearance, our live promotional Models are educated, outgoing and personable industry professionals that will create interest and present your products or service direcly to your target audience with high-profile
impact.
Many of our Models have television, movie and magazine credits, bringing this level of experence to your project. Ameritalent and many of our Models can also provide you with social media support to enhance your promotional efforts.
Ameritalent is your source for Models of all types, styles and needs. We understand that selecting the right Models and talent for your campaign or event can determine you overall success. Ameritalent conducts castings across the country to seek the nation's best and most qualified talent. We can also custom create auditions and castings specifically for your campaign, promotion or event to meet your specific needs.
You can trust Ameritalent to provide you with the best Models, Narrators, Presenters and Talent, combined with our personal service, consutation and professional attention to detail to deliver success to your next promotional campaign or event.
To view Ameritalent Agency's featured models click
HERE