An intriguing showcase of amazing Memory demonstrations and techniques to allow your audience to improve their Memory. Remember, retain and recall information with great detail in just minutes with very minimal effort.

Guests And Audiences Of All Ages Are Fascinated With MINDPOWER Memory
Robinn Lange dispels the myths and misconception pertaining to our Memory. Learn the secrets to a sharp and vibrant Memory regardless of your age, and how our Memory is directly related to our own personal success.
Your Guests Will Learn To Improve Their Memory Power In Just Minutes!
Robinn Lange's MINDPOWER Memory Teaches Your Audience...
- How We Decide What We Will Remember

- How To Remember

- The Secret Methods To A Great Memory

- Memory Improvement Techniques

- The Different Levels Or Stages Of Memory

- How To Train And Exercise Your Memory

- Remember Names, Numbers and Lists Easily

And Much More!
MINDPOWER Memory Is An Exciting Presentation That Will Be Remembered For Years To Come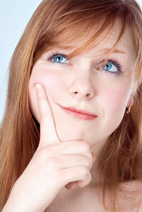 MINDPOWER Memory
Is Available In Three Exciting Formats
The Interactive Presentation
Available for audiences of all sizes this is ideal for situations academic, professional and personal. Your guests will be absolutely amazed and inspired as they witness Robinn's Memory demonstrations and then follow intently as Robinn carefully explains the steps and methods to allow your audience to experience the same results. Your audience will be able to remember and recall things they believed to be completely impossible just minutes before. Learn how our Memory works and how to train your mind to remember and recall information easily and effortlessly. Robinn Lange's MINDPOWER Memory presentation is a carefully executed combination of education and entertainment, or as Robinn has labeles it, "Edutainment."
The Memory Workshop
An excellent way to enhance the MINDPOWER Memory presentation or performance. The Memory Workshop has been created to expand on the techniques and methods featured on a more detailed and progressive level. Uncover more about how our mind works and controls our Memory with additional interactive, hands-on techniques. Ideal for a specific or targeted group or classes, and may range from forty minutes in length to half day or full day events. Increase your MINDPOWER even more with Robinn's educational Memory workshops.
The Entertainment Performance
Fantastic audience participation entertainment for all ages. One of the greatest appeals of MINDPOWER Memory is it's universal mass-appeal and how it can enjoy success on all levels, to audiences young and old alike. Robinn showcases his Memory ability in a fun and entertaining performance of the power of our mind. Audiences will be fascinated as Robinn performs a unique selection of Memory feats and abilities. Then, of course as with all of Robinn's appearances, he reveals exactly how he did it! Robinn's MINDPOWER Memory entertainment show will definitely leave your audience intrigued and wanting more. This fast-paced performance is available in a variety of performance lengths and is ideal for events of all types and sizes.
Your Audience Will Be Amazed At Their Own Memory Abilities!
Robinn Lange's MINDPOWER Memory Is Ideal For
Schools & Colleges
The perfect interactive school assembly program, student workshop or fundraiser for schools of all levels. An excellent attraction or entertainment for a variety of events including Family Nights, PTO/PTA events, Banquets, Dances, All Night Lock-Ins, Graduation, Proms Homecoming, Orientations, Parents/Siblings Weekend, Homecoming Weekend, Spring/Fall Celebrations, Spring Break, Inter-Fraternity Socials, Sorority Events, Rush Events, Pre-Testing Preparation, Exam Stress Reliever, Fundraisers, Student Union Events and a variety of other special events. Your students and guests will be amazed at the true powers and abilities of our mind. All of Robinn's MINDPOWER presentations and performances are ideal for schools. Great for all events large or small.
Libraries
Memory is the basis of all learning. MINDPOWER Memory offers the foundation for reading and learning efficiency and comprehension. MINDPOWER Memory allows you to enjoy greater reading comprehension, read and retain with greater ease, and the ability for quicker, easier recall. MINDPOWER Memory is also excellent as a true study aide to improve performance and increase enjoyment for students of all ages and grade levels. This fun and interactive program offers several educational messages and life skills to enhance performance and true personal achievement through our own natural abilities.
Corporate Events, Conferences & Conventions
An excellent presentation or entertaining addition to a wide variety of Corporate Events, Seminars, Trainings, Workshops, Team Builders, Awards Banquets, Receptions, Trade Events, Hospitality Suites, Holiday Parties, Company Picnics, Golf Outings, and other events. Robinn's MINDPOWER Memory can create personal improvement while also being an ideal professional resource to enhance performance and success in a variety of areas including work ethics, ability to succeed and work well with others, leadership qualities, goal orientation, increasesdsales, and many other performance qualities to enhance your working environment, relationships and overall productivity. MINDPOWER Memory is also a premier attraction at Trade Show exhibits and events as Robinn's presentations are the perfect way to create awareness, generate interest, attract a crowd and personally have each attendee memorize and remember your company, product, service or promotional message.
Banquets, Luncheons & Mixers
Whether as a guest speaker or presentation, or as an entertaining attraction at your luncheon, mixer or banquet, your guests will be fascinated at Robinn's memorable appearance. An excellent attraction for your next event!
Resorts & Cruises
Robinn is a very universal entertainer at resorts and on cruise ships offering several MINDPOWER performances including his Memory Show, Mentalism Show, Comedy Hypnosis Show and his Handwriting Analysis Show. These performances are fun for and entertaining for everyone of all ages, and nowhere is that better represented that at resorts and on cruises. Robinn presentations and performances are the perfect addition to these enjoyable and leisure venues. Your guests will enjoy this added attraction that will be the enjoyed and remembered to greatly enhance their overall experience.
Senior Events
Learn the truths about our Memory as we mature and age. Robinn Lange MINDPOWER Memory presentation and workshops teach seniors the truths and secrets to maintaining a great Memory. We all experience changes in our Memory as we grow older, but the good news is that your Memory can be strengthened and remain strong and vital if you know the secrets. How to exercise your Memory for improvement and easier recall. The truths about our Memory in relation to senility and Alzheimer's Disease. Ideal for Senior Centers, Senior Fairs and Events, Senior Living Communities, Red Hat Society Events, Hospital and Wellness Centers and many other types of senior events.
Fairs & Festivals
As a main stage performance or an attraction at your next community or group celebration, Robinn's MINDPOWER Memory and other performances offer excellent family appeal to everyone of all ages. Kids, teens, parents and grandparents will also enjoy this fun and personal insight into their own MINDPOWER abilities.
MINDPOWER Memory
It's Fun! It's Innovative! It's Truly Amazing!